Step 1/4
large saucepan
cutting board
knife
Cut broccoli into bite-sized florets. Then, fill a large saucepan half full with salted water, bring to a boil, and blanch broccoli for approx. 2 – 3 min. Drain and set aside.
Step 2/4
400

g

potatoes

1

lemon

250

g

salmon

5

g

dill

5

g

chervil
salt
pepper
large saucepan
cutting board
knife
Cut potatoes into thin medallions. Then, fill a large saucepan with salted water, bring to a boil, add potatoes, and blanch for approx. 5 min. Cut lemon in half, juice one half, and then cut the other into wedges. Next, mix together half of lemon juice and salmon in a large bowl. Season with salt and pepper and then cut into bite-sized pieces. Finely chop dill and chervil.
Step 3/4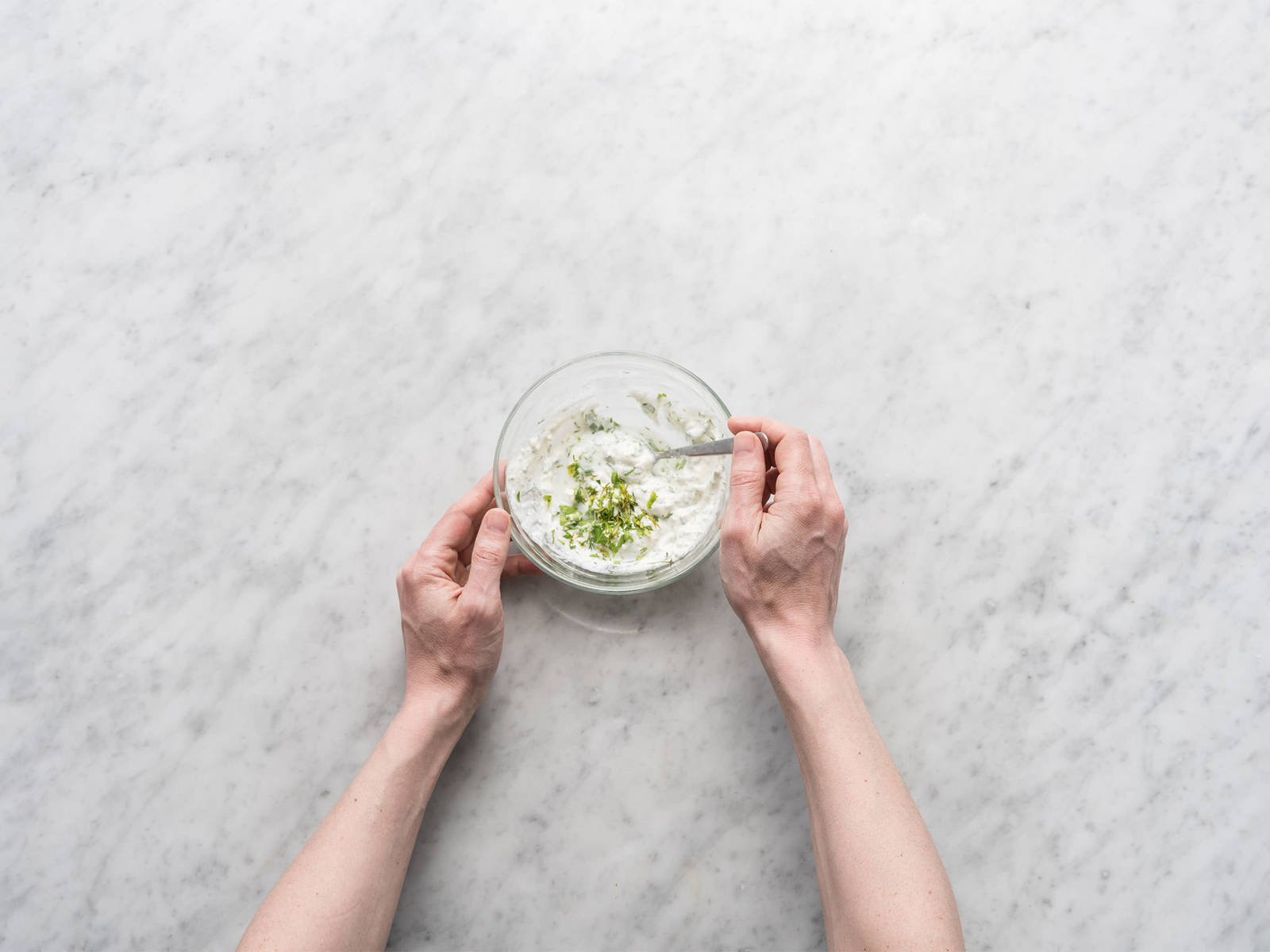 75

g

crème fraiche

2

tbsp

water
In a small bowl, mix together crème fraiche, herbs, rest of the lemon juice, and water until fluid and creamy.
Step 4/4
100

g

shredded cheese

½

tbsp

butter
salt
butter
Preheat oven to 200°C/400°F. Grease a baking dish with a bit of butter. Add potato slices and season with salt and pepper. Then, layer salmon and broccoli on top, followed by crème fraiche sauce and cheese. Bake in preheated oven at 200°C/400°F for approx. 25 – 30 min. until golden brown. Serve warm with lemon wedges on the side. Enjoy!