Step 1/5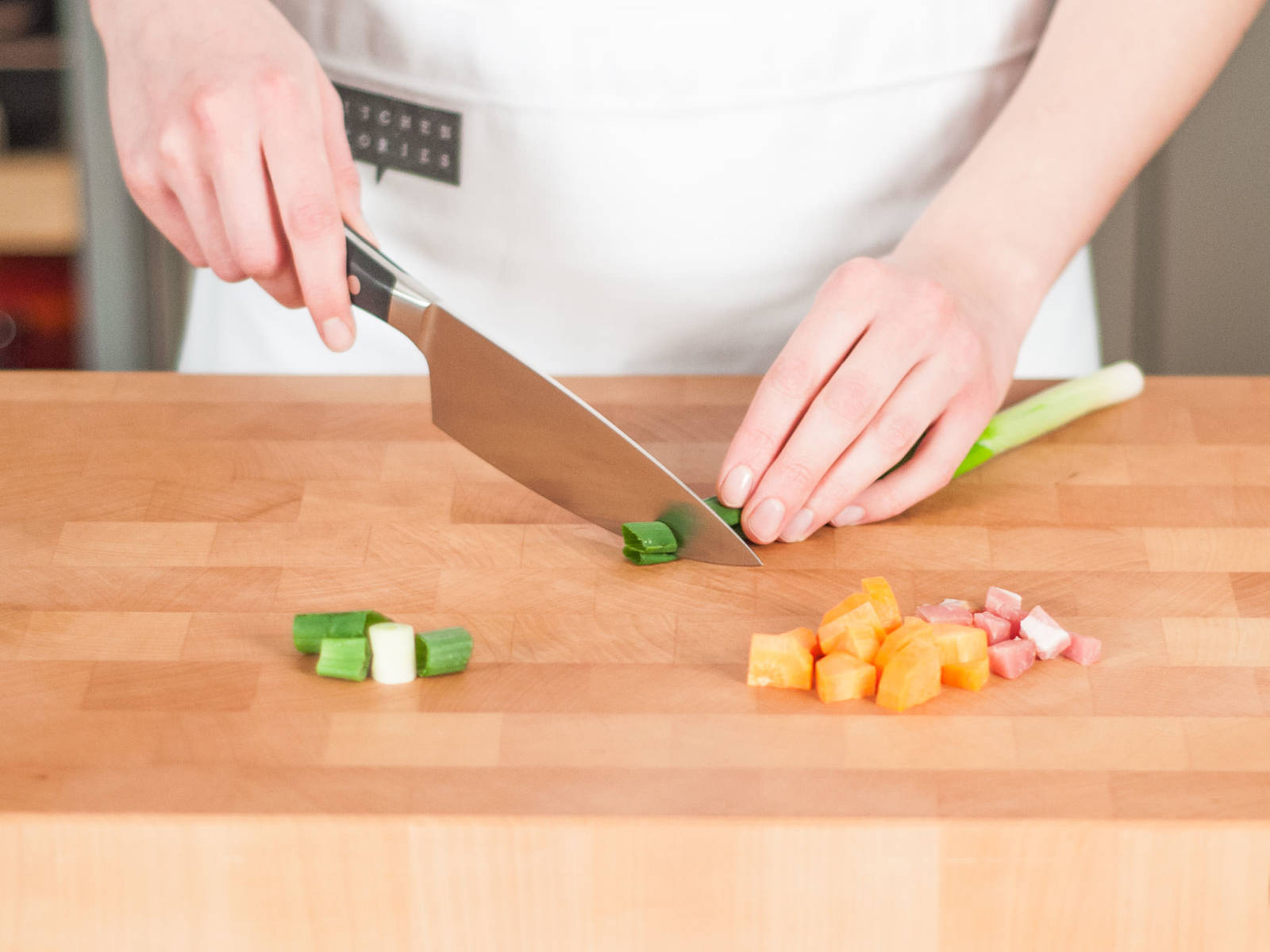 2

carrots

50

g

smoked ham

10

g

ginger

1

green onion
Cut carrot into bite-sized pieces and ham into cubes. Peel and thinly slice ginger. Slice green onion into rings.
Step 2/5
900

ml

water

30

ml

white wine

1

guinea fowl

5

g

rock sugar

1½

tbsp

salt

1

tbsp

pepper
Add water, wine, carrots, ginger, guinea fowl, ham, rock sugar, salt, and pepper to a large saucepan. Bring to a boil, then reduce to medium heat and simmer for approx. 25 - 30 min.
Step 3/5
Remove guinea fowl from pan. Cut the meat into strips. Set aside.
Step 4/5
80

g

rice (short grain)

70

g

rice (sticky)
Skim the fat from the soup with a spoon and discard. Add rice to pan and bring to a boil. Reduce to medium heat and allow to simmer for approx. 15 - 20 min., stirring occasionally. Now, return the heat to high and add guinea fowl meat back to the pan. Stir well. As soon as the congee returns to a boil, remove the pan from the heat.
Step 5/5
Ladle congee into bowls for serving. Garnish with chopped green onion. Enjoy!